Kamoer – F4 WiFi Dosing Pump
The Kamoer F4 four-channel dosing pump automatically adds any extra supplements to your tank without you even having to think about it. Ideal for use with fertilizers for freshwater tanks or coral supplements with marine tanks.
The Kamoer F4 four channel dosing pump delivers a top quality dosing experience due to its unique features & WiFi network connectivity. Flexible and precise control of liquid additions to your aquarium with easy to use mobile interface, makes set up a breeze. Dosing Times: 24 times/day -once/7 days
Fluid Volume: 1ml – 1000ml per set period. Accuracy: <+/-2%​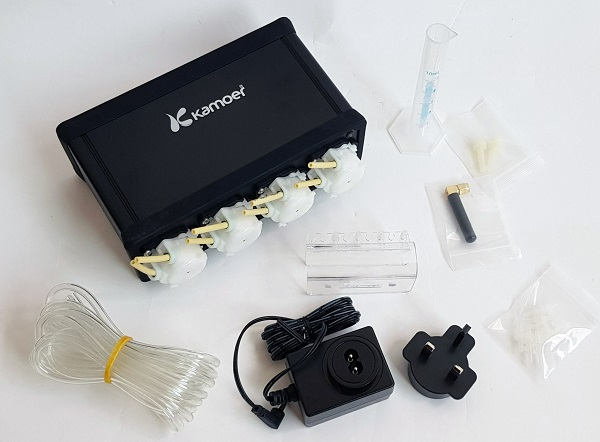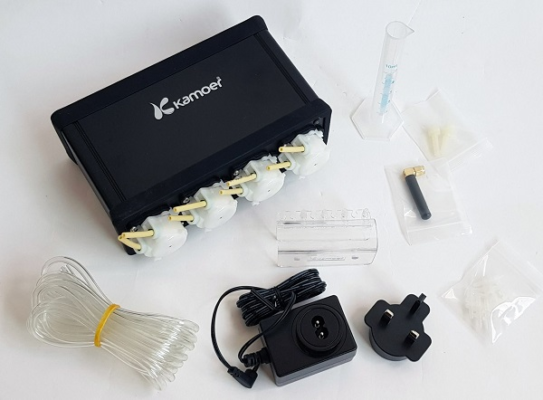 Features
WIFI Control of dosing Pump: Yes – via iPhone, Android device or PC
Small form factor
Software update via WiFi: Yes
Battery back up – Settings saved if power lost
Uses high quality PharMed® Tubing in pump head
Calibration Accuracy: 0.1mls
2 Year Warranty: Yes
Support for an external RS485 extension
Can be used as a slave doser for X4 series
​Dimensions: 180mm x 135mm x 68mm
Software Details 
3 operation modes (Manual, Auto, or Custom mode)
Easy setting

Set dosing start and stop time (does not have to be 24 hours, for example, user can set to auto dose from midnight to 6am only)
Enter total number of mls to be dosed over the time period
Enter the number of times to dose each time period (up to 24)
User can even choose dosing every 1 – 3 days or certain days per week.

Adjustable dosing volume Auto mode: 0.1 – 9,999.9ml
Delay setting between channels prevents chemical interference.
Increased Dosing Accuracy:
Minimum Dosing Volume 0.1ml
Ensures precise, consistent dosing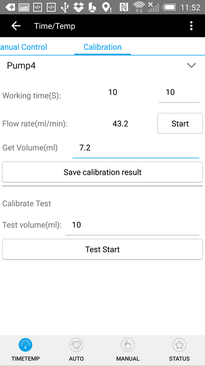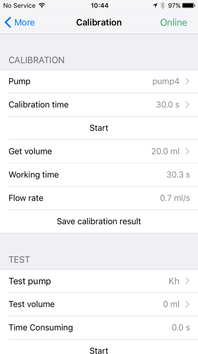 Kamoer F4 Box Contents:
F4 Dosing Pump and Antenna
4 x Pump Head
Power Adapter
3m PVC Tubing
10ml Graduated measuring cylinder
Dosing Pump 4 tube Manifold
* Dosing pump mounting bracket available as an accessory