Aquael – Glossy Marine Aquarium
GLOSSY MARINE sets are a new offer for lovers of marine aquarium. They consist of an aquarium, a cabinet and a sump with semi-equipment. They are designed for further expansion according to the individual needs of the user. High quality of workmanship makes them a decoration of any room. Thanks to GLOSSY MARINE you can easily and simply own a large marine aquarium!

Aquael Glossy Marine is equipped with a modular, fully adjustable return water nozzle. The front and sides of the tank is made with 19mm Opti-White ultra-transparent glass (also called Starfire glass).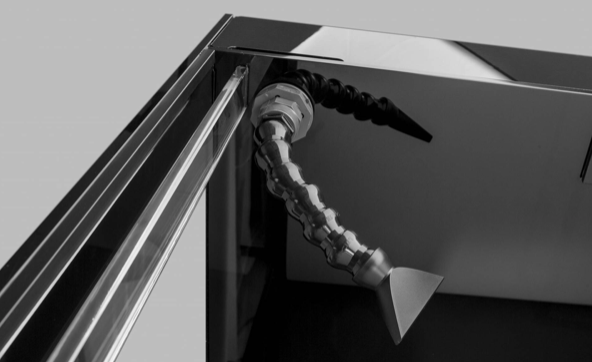 The external overflow design allows for more flexibility in interior design. The robust stand is made with a corrosion resistant anodized aluminium frame. All the gloss black panels on stand (front, back and sides) are removable to allow for easy access from any side. The high 85cm stand allows for ease of observation.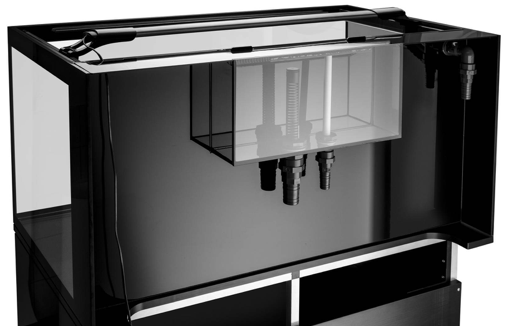 The GLOSSY MARINE set makes it easy to set up effective reef tanks. The  stand comes integrated with 10 high-end electrical power outlets that are designed to withstand oxidation.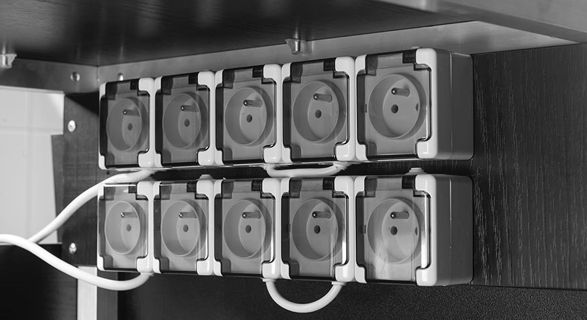 The Glossy Marine comes equipped with a sump and plumbing. All you need to add is a Protein skimmer (eg Deltec 400i) and lighting of your own choice (Leddy Slim Marine and Leddy Slim Actinic or Leddy Slim Link). The freedom of selecting your own lighting configuration and other equipment allows the aquarium to be suited to the individual needs of marine animals.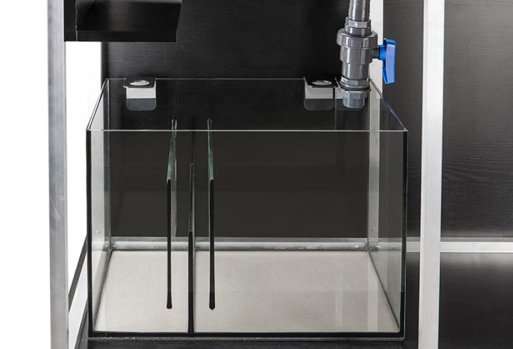 The GLOSSY MARINE with smart solutions and durable construction ensure long life span and maximum service comfort!